Introduction to Tourmalinated Quartz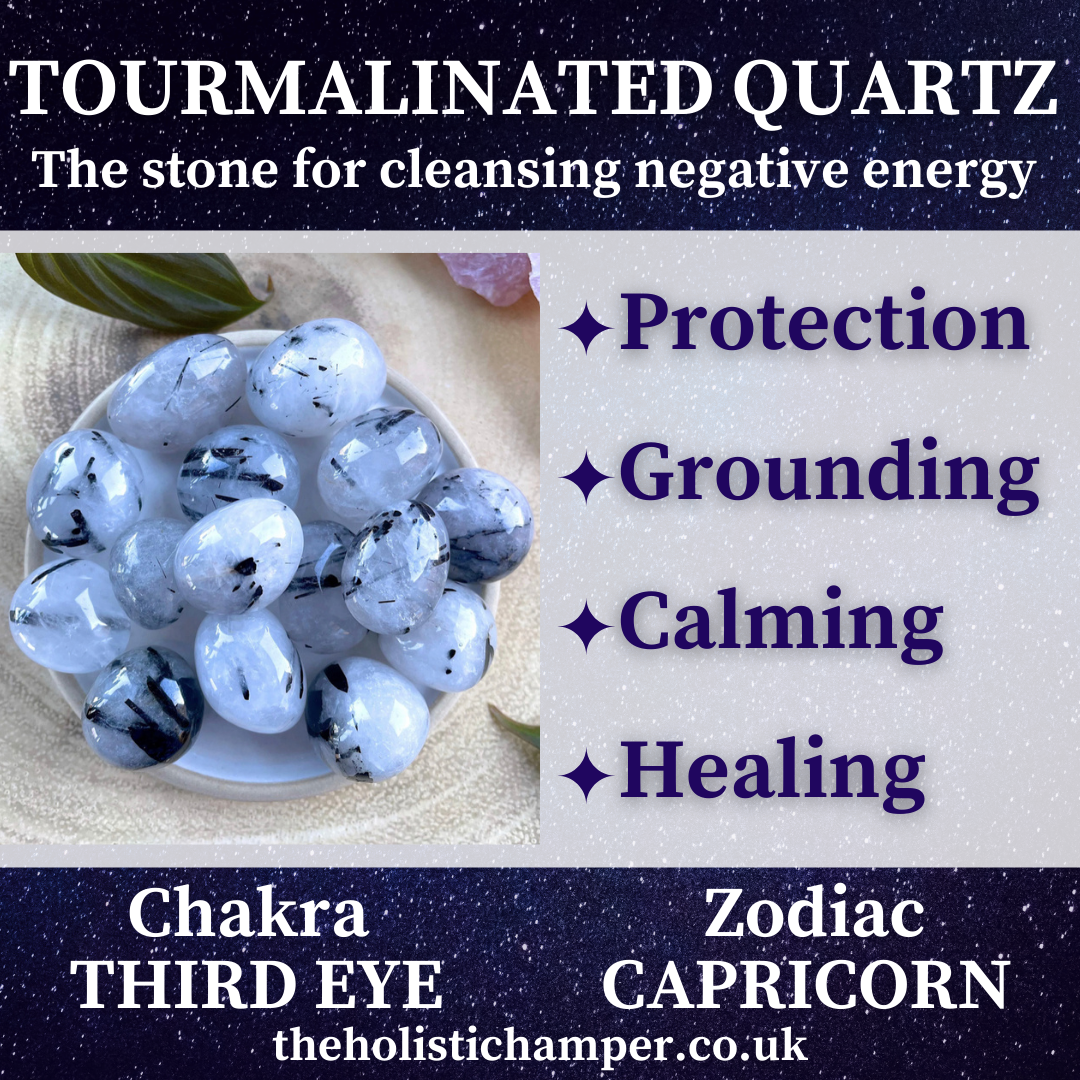 Tourmalinated Quartz is a mixture of black tourmaline and quartz and is a powerful crystal to protect and ground dispelling negative thoughts and disruptive patterns. Stop self sabotage with this wonderful boosting crystal.
With a wonderful healing energy tourmalinated quartz restores peace and harmony, shields and eliminates negative energy from your auric field. A stone to calm paranoia and boost self confidence which is beneficial in relationships, calming feelings and making you feel secure in love.
A great crystal for meditation, it's said to absorb any negative thoughts, fears, anxieties, or worries, clearing your mind and relaxing the body. Physically its thought to straighten bones, detox the body and soothe the digestive tract.
Chakra - Third Eye
Zodiac - Capricorn
Element - Earth
You can buy tourmalinated quartz in our online crystal healing shop here