Introduction to selenite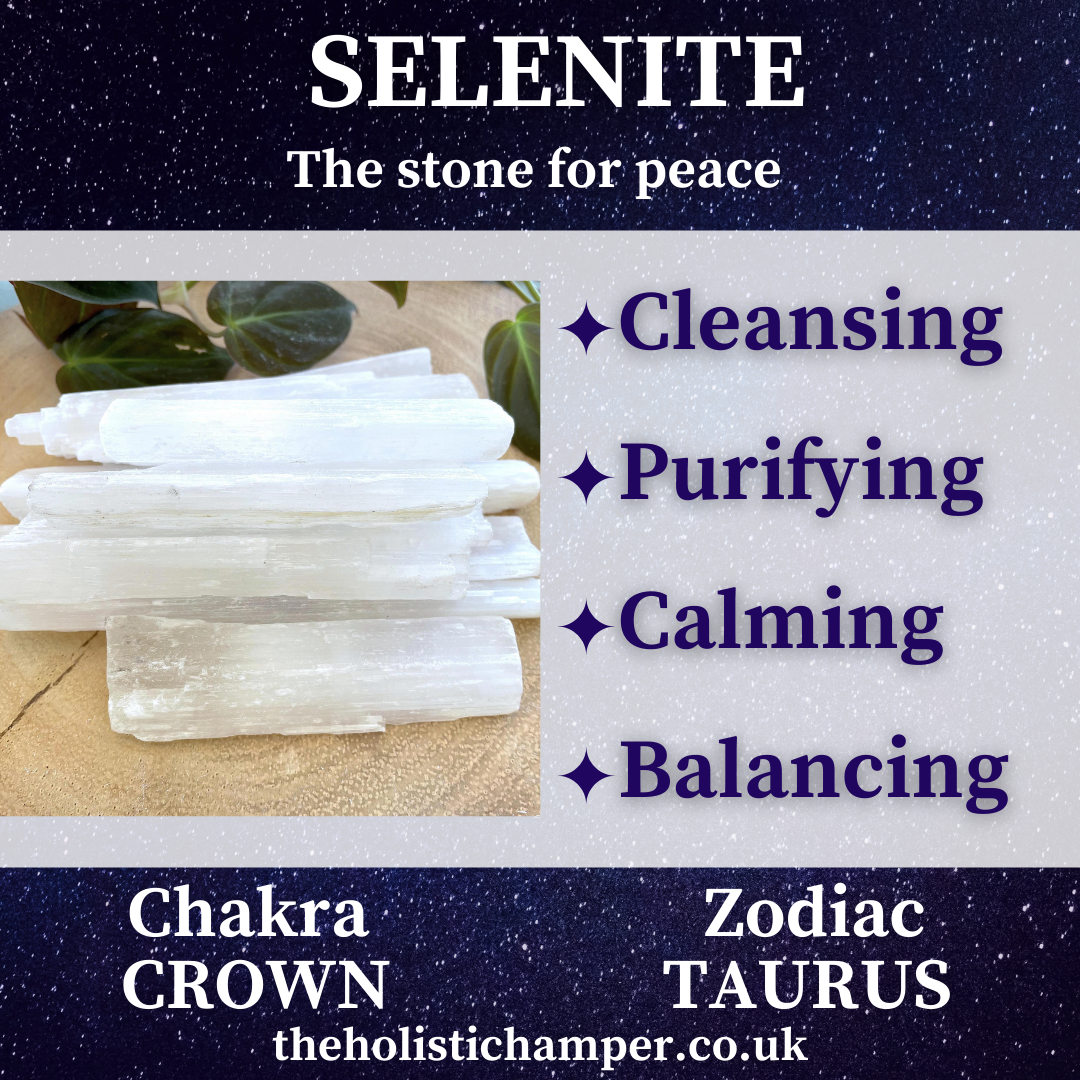 Harness the power of and light of Selenite. Known as a high vibration crystal and used extensively to cleanse, purify and charge crystals, Selenite is said to improve mental clarity, wellbeing and self awareness.
Selenite is a calming stone that instils deep peace and is excellent for meditation, reiki, yog or spiritual work. It assists judgement and insight, clears confusion and aids in seeing the deeper picture. Wonderfully calming for a bedroom place by a bed or hold before sleep to assist with a calm and restful sleep.
Selenite aligns the spinal column and promotes flexibility. It corrects deformities of the skeletal system and can stabilise epileptic disorders. It is used to improve disorders associated with metal poisoning due to teeth fillings and can reverse the effects of "free radicals" in the cell structure.
Chakra - Crown
Zodiac - Taurus
You can buy selenite in our online crystal healing shop here