Introduction to Prasiolite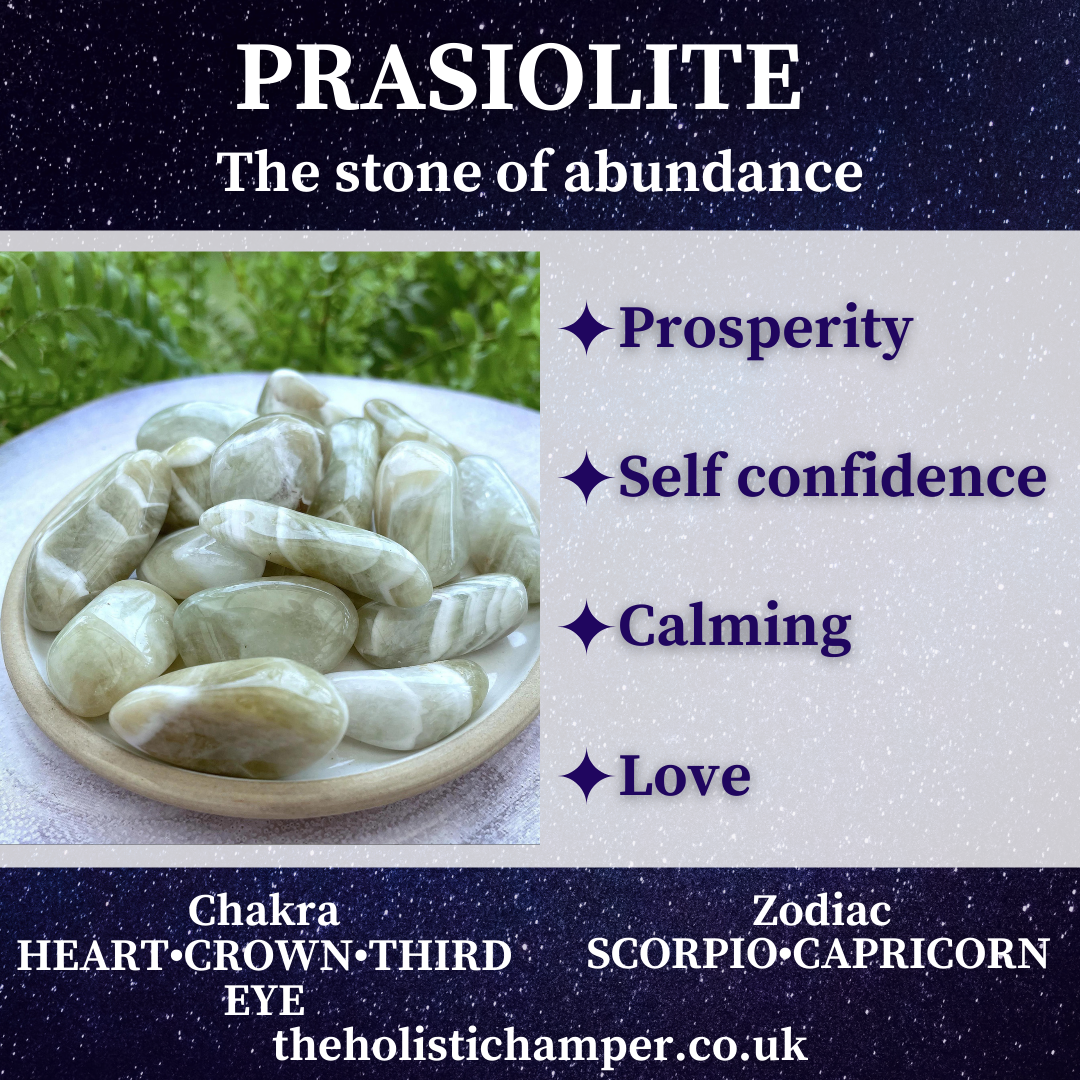 Prasiolite, or sometimes called green quartz or green amethyst, is a crystal for prosperity it attracts money and wealth, fortune & abundance into your life giving you a sense of purpose, motivation, inspiration and strength for the future.
It helps to build self confidence, dispelling fear and worry and calming past traumatic events felt in the physical body. A stone of love opening your heart to love and relationships letting love in enabling you to build strong connections.
Similarly to Amethyst, Prasiolite calms mood swings and anger, promotes self acceptance & love helping to dispel negativity and anxiety.
Use with amethyst to unlock your spiritual side. Excellent on a heart focused crystal grid or during a chakra balance meditation.
Chakra - Crown, Heart, Third Eye
Zodiac - Capricorn, Scorpio
Element - Earth
You can buy prasiolite healing crystal tumble stones in our online shop here