Introduction to Rhodonite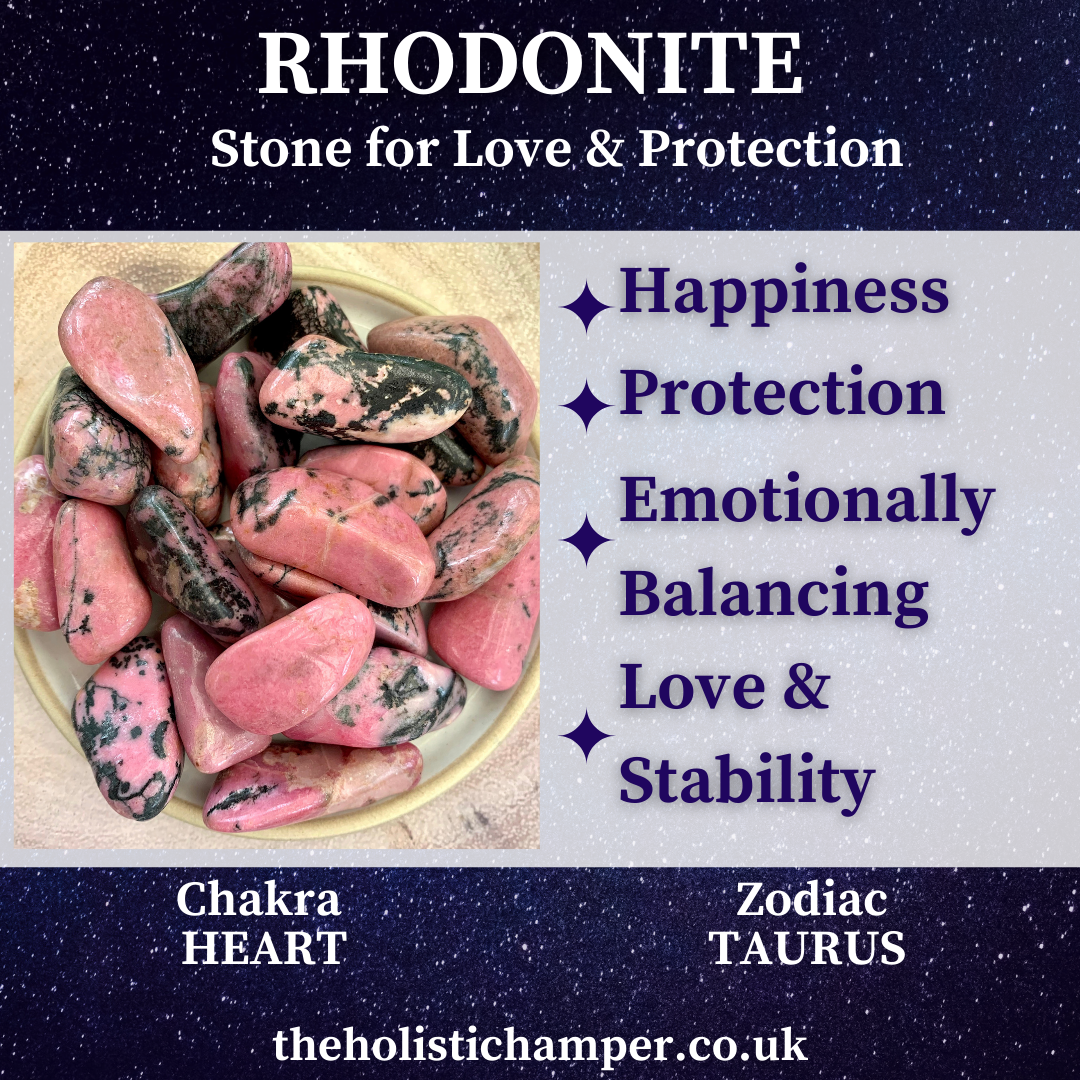 Chunky large Rhodonite crystal stones between 2.5-4 cm in size, presented in an organza bag with a crystal information card.
Rhodonite is a wonderful emotional calming crystal for love, forgiveness and stress reduction. These crystals are perfect for those suffering anxiety, anger and for assisting you through traumatic times, healing wounds and calming destructive thoughts.
Rhodonite aids in cases of emotional self-destruction, codependency and abuse, encouraging unselfish self-love and forgiveness. Rhodonite crystal is useful to work with when required to remain calm in dangerous or upsetting situations, building confidence and alleviating confusion.
Rhodonite relieves insect bites and can reduce scarring. It's said to aid bone growth, the ears and stimulate stimulates fertility. Eases inflammation of joints and arthritis.
Chakra - Heart
Zodiac - Taurus
Element - Earth
You can buy Rhodonite in our online crystal healing shop here