Introduction to Red Jasper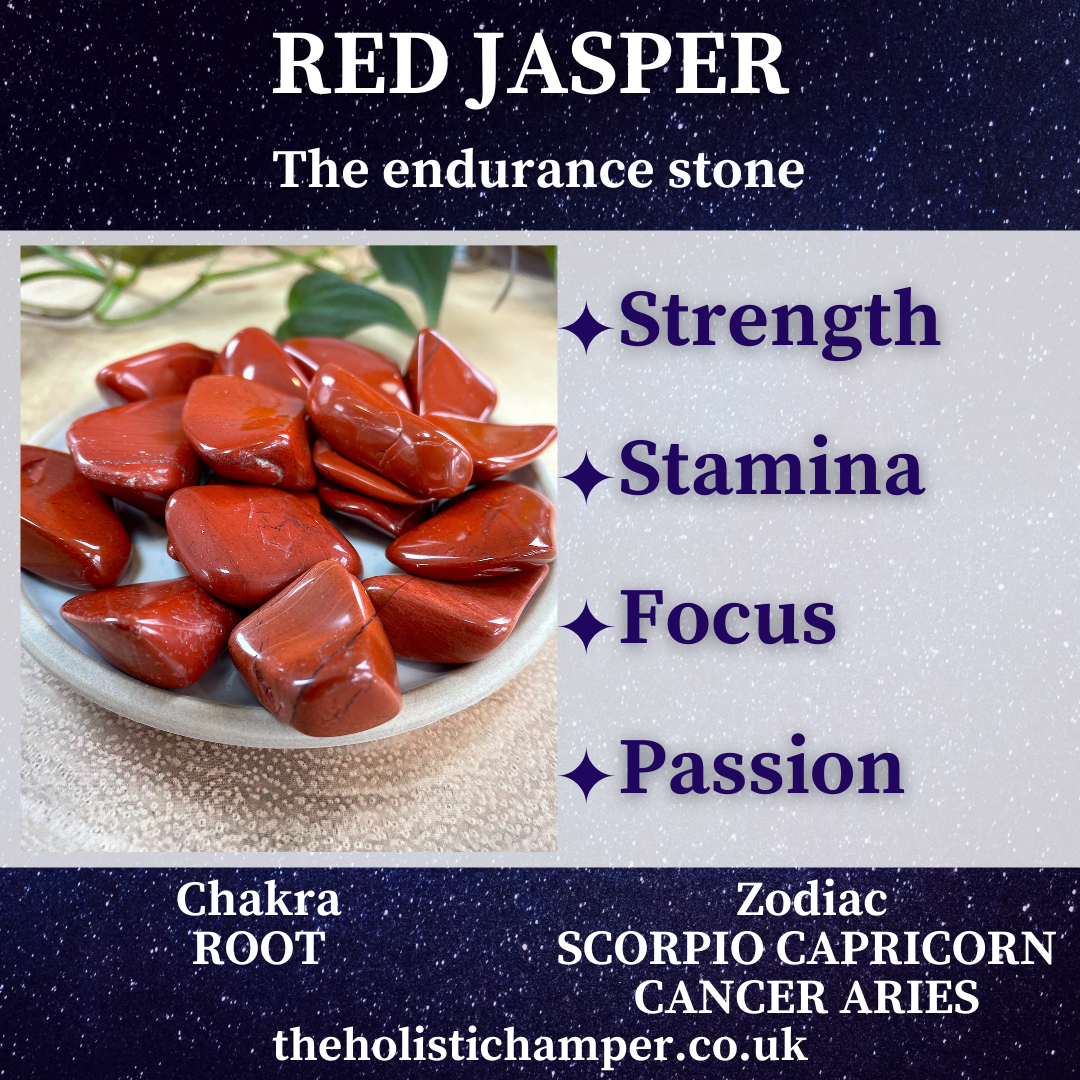 Red jasper tumble stones, known as the stone of endurance, red jasper is said to bring energy, stamina, focus and determination. Known to help alleviate stress and reconnect you with earths energies which provides a useful grounding effect deterring any negative energy back towards the source. An excellent stone for meditation, shamanic journeys and astral travel.
Red jasper is also a stone of passion both in relations, creativity and the working environment encouraging to set and reach your goals, manifesting new ideas, projects and focus.
Physically red jasper is said to provide strength and stamina and is especially useful for someone dealing with a prolonged chronic illness or someone recovery from a time in hospital.