Introduction to Orange Calcite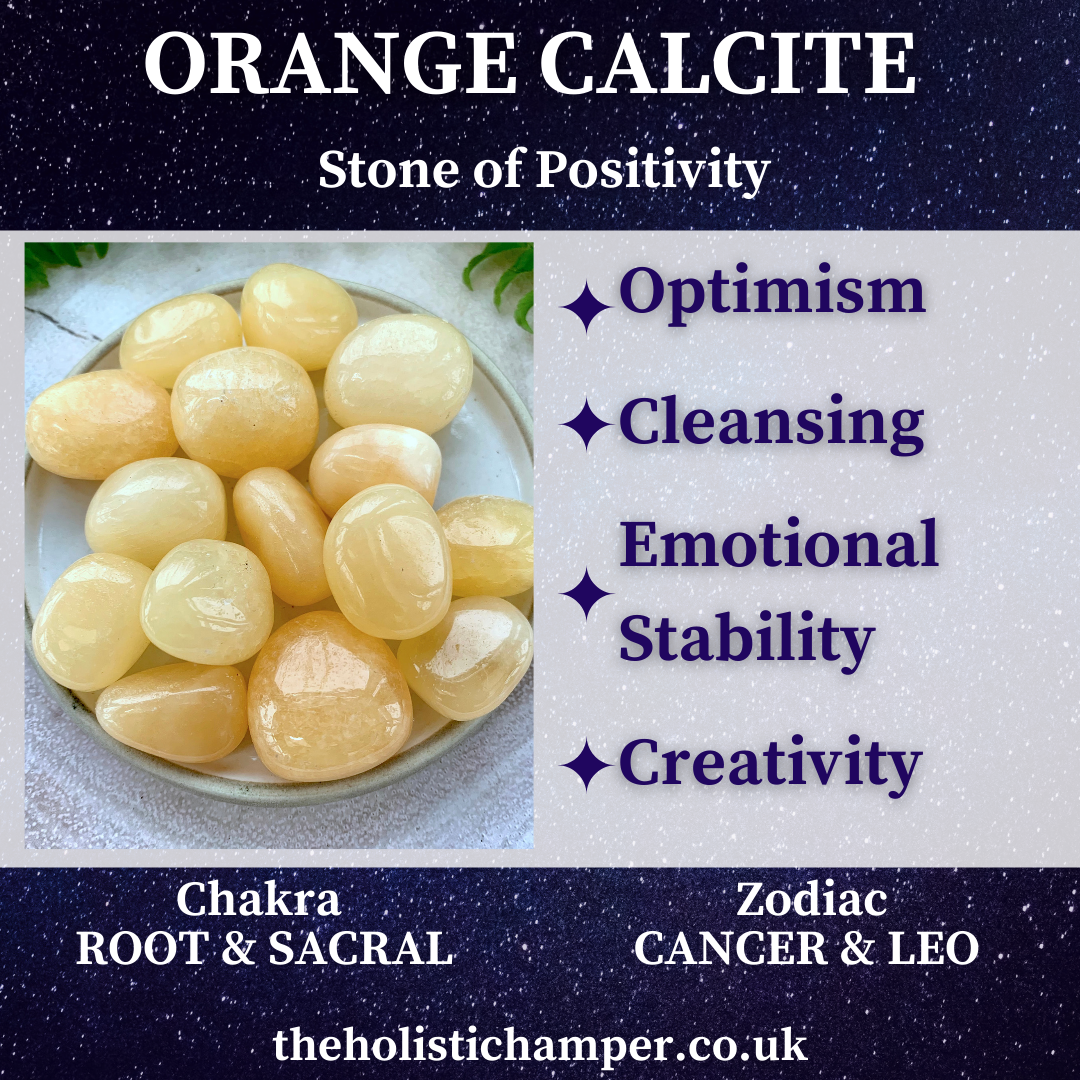 Orange calcite healing crystal tumble stone for positivity and optimism.
Orange calcite is said to give support in times of emotional distress, it clears and cleanses your aura and provides mental balance, releasing past trauma, depression enabling you to regain self optimism, self belief and joy for life.
A stone of motivation which is said to promote creativity its an energising and cleansing crystal infusing you with positive energy. Physically, orange calcite is said to aid the urinary tract, liver, kidney and spleen, sexual dysfunction and chronic fatigue.
Chakra - Sacral & Root, lower chakras

Zodiac - useful for Cancer & Leo