Introduction to Blue Lace Agate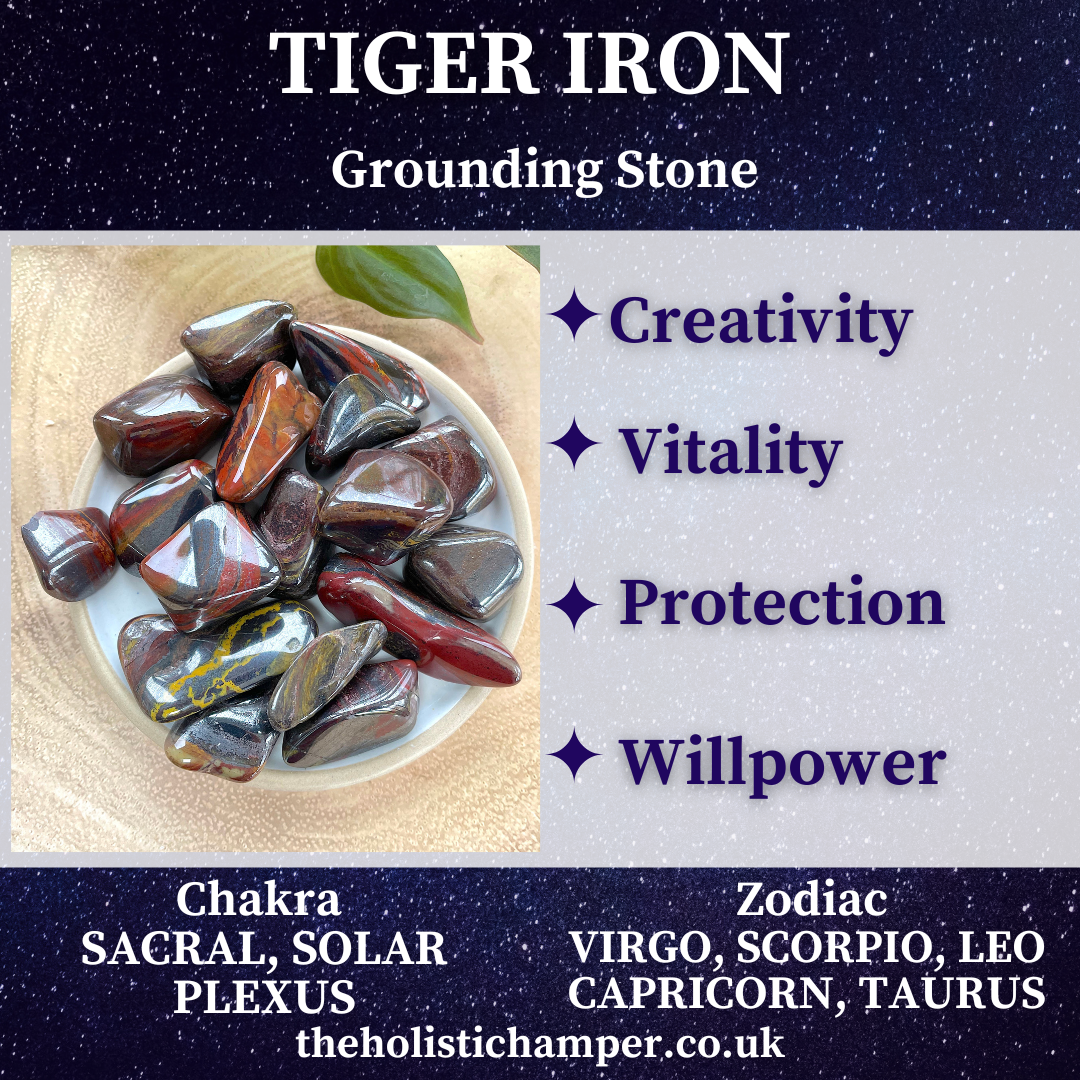 Tiger iron tumble stone crystals are a powerful combination of three mineral energies into one (Red Jasper, Hematite & Tigers Eye).
Tiger Iron crystal is said to bring out your creative side, boosting your strength and vitality for life, especially useful if suffering from family stress, energy vampires or mental exhaustion. Because it holds the physical properties of its component parts its an excellent protective, grounding, cleansing and balancing stone with the potential to boost willpower and mental clarity. All in all a fabulous stone to have in your back pocket.
Chakra - Sacral & Solar Plexus
Element - Fire, Earth
Zodiac - Scorpio, Leo, Virgo, Capricorn, Taurus
You can find Tiger Iron alongside all our other crystal healing stones in our online crystal shop