Introduction to Angelite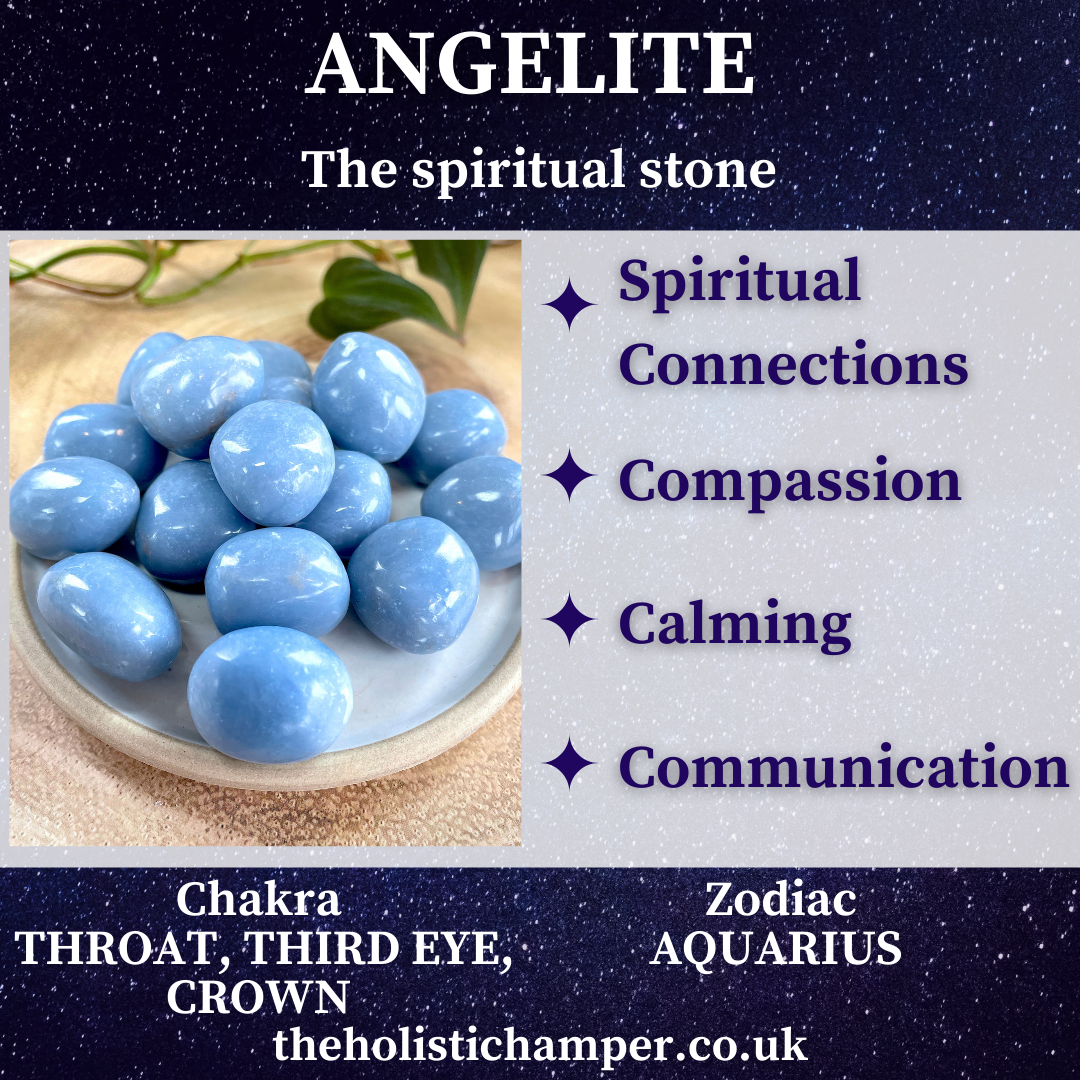 Filled with compassion Angelite crystals helps you speak your truth, encourage communication and gratitude, dispel fear, anger and anxiety turning them to peaceful tranquility. Angelite facilitates contact with angels and your spirit guides helping to connect with your higher self. It enhances psychic healing and telepathic communication and enables astral travel and spirit journeys.
Angelite supports the throat, alleviating inflammation and balancing the thyroid. Angelite is useful in weight control, and associate particularly with the lungs and arms. Angelite can be used for headaches, heart function, the circulatory system
Each crystal is a chunky 2 - 3 cm in size and comes in a organza bag.
Chakra - Throat, Third Eye, Crown
Zodiac - Aquarius