Introduction to Amethyst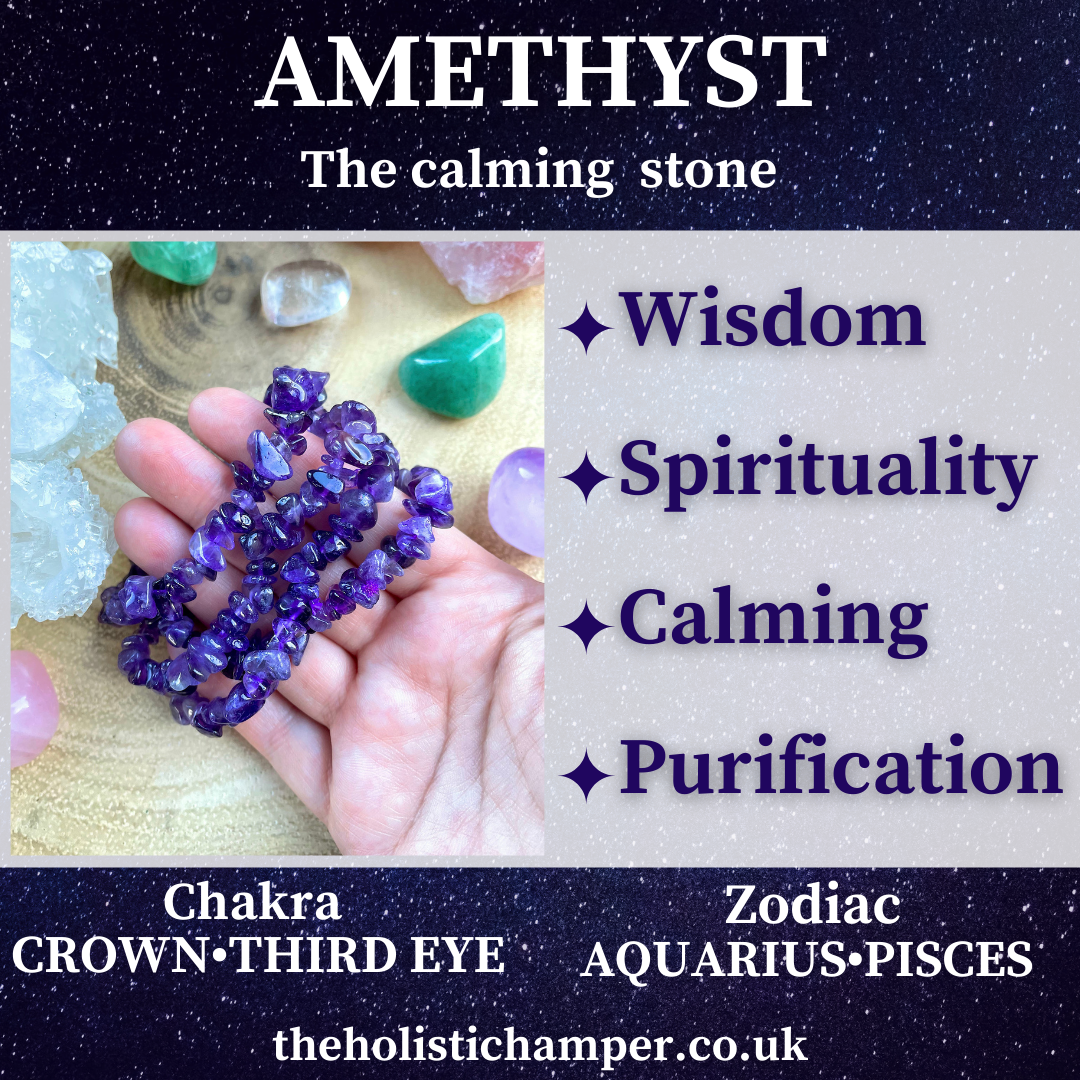 Amethyst is a powerful healing and cleansing stone, particularly known for its ability to calm the mind and provide relief from mental health issues such as anxiety & depression, anger, frustration, its also comforting during times of grief and loss.
Amethyst boosts hormone production, aids oxygenation of the blood and the digestive tract, heart, stomach and skin. Amethyst crystal is said to strengthen the immune system, reduce pain and swelling, especially as an elixir treatment for arthritis and relieve the symptoms of tinnitus. For those who struggle with insomnia and sleep problems Amethysts vibrations are said to help relieve migraines, reduce stress and tension.
Amethyst is a highly spiritual stone, used extensively during meditation to enhance spiritual awareness, provide protection and purification cleansing your energy of negativity. The stone of St. Valentine its said to be the stone of faithful lovers providing a deep and lasting soul connection.
Chakra - Crown & Third Eye
Zodiac Sign - Aquarius & Pisces
Birthstone - February
Feng Shui -

Fire energy
You can buy Amethyst in our online shop here