Introduction to Tigers Eye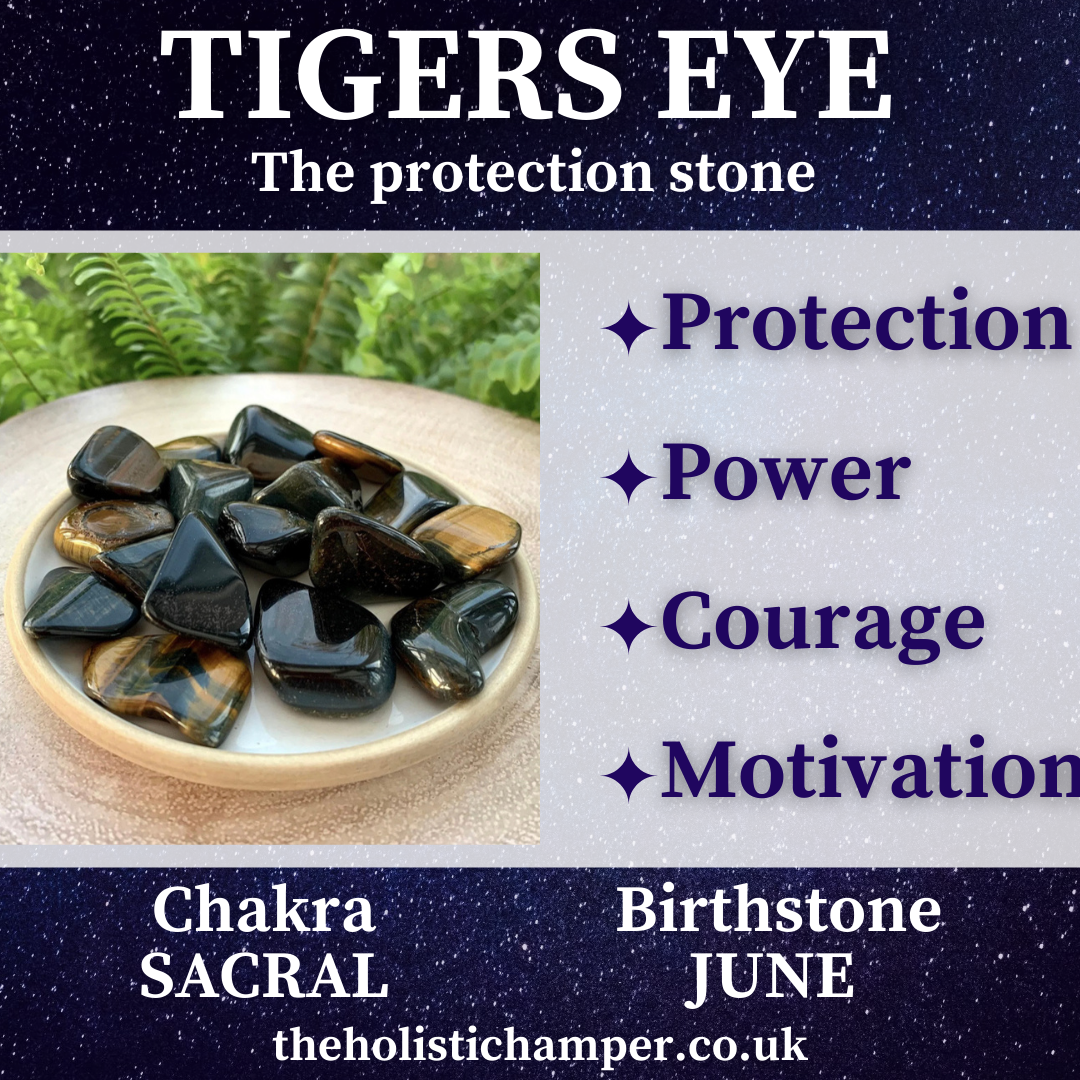 Tigers eye is known as the protection stone. Tigers Eye crystals are believed to impart the energies of the sun and earth. Tigers Eye tumble stones are a powerful grounding and protecting stone. Said to encourage self confidence, courage and willpower.
A strong amplifier of energy increasing vitality and motivation. Tigers Eye is a powerful manifestation stone and will amplify your intentions.
If you're new to crystal healing, Tigers Eye is a must have for your collection.
Chakra - Sacral
Birthstone - June
Zodiac - Gemini
You can find Tigers Eye alongside all our other crystal healing stones in our online crystal shop