Introduction to Howlite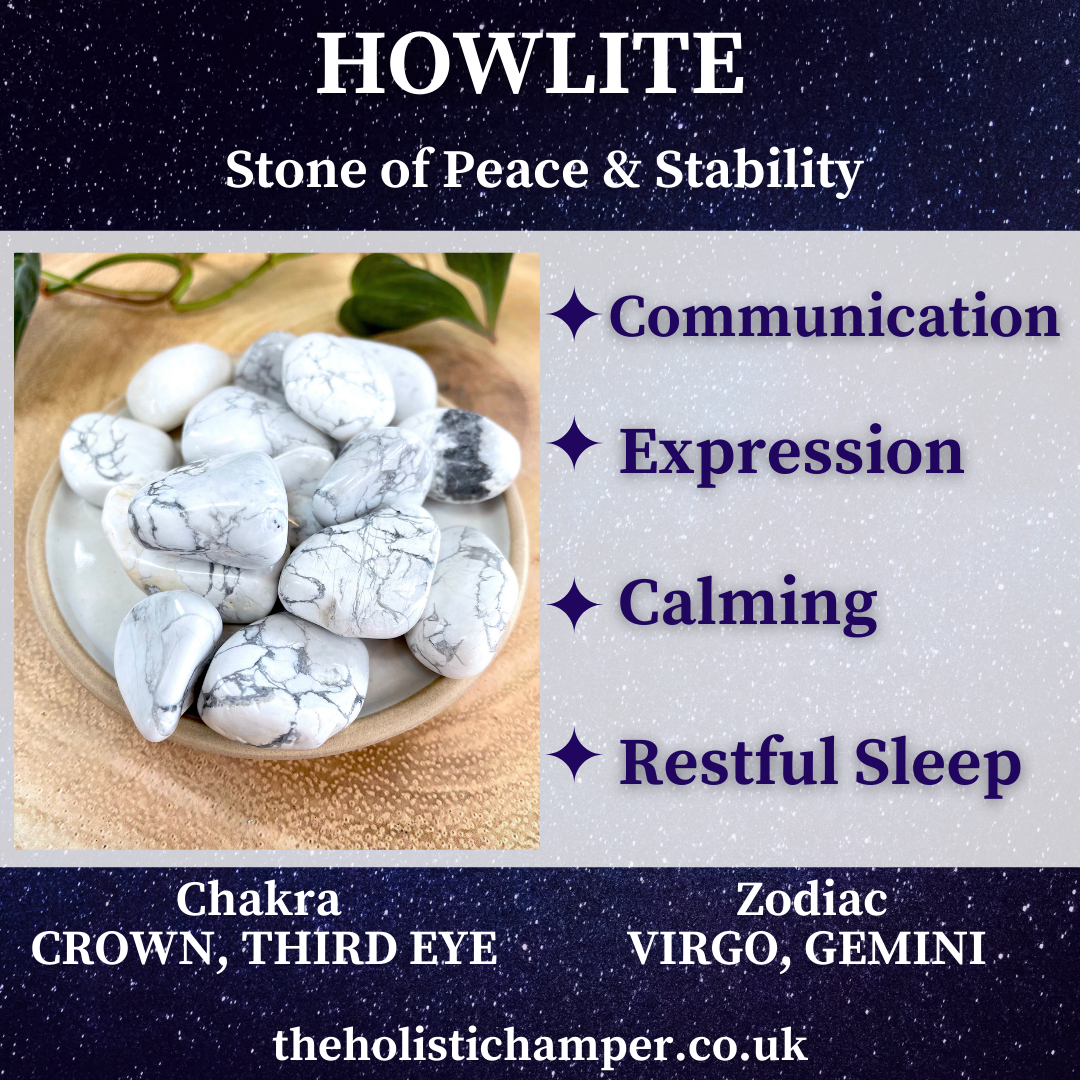 Howlite crystal tumble stones carry a lovely calming energy which is said to be especially helpful for anxiety, tension, pain and stress. A stone of peace and stability, it teaches us the important of patience and relaxation. The properties of howlite stones suggest it particularly helpful for those who have trouble quietening your mind to sleep, place by the bed for a restful nights slumber.
A calming stone, Howlite calms communication, facilitates awareness and encourages emotional expression.
Chakra - Crown & Third Eye
zodiac - Virgo, Gemini
Element - Air