Introduction to Aventurine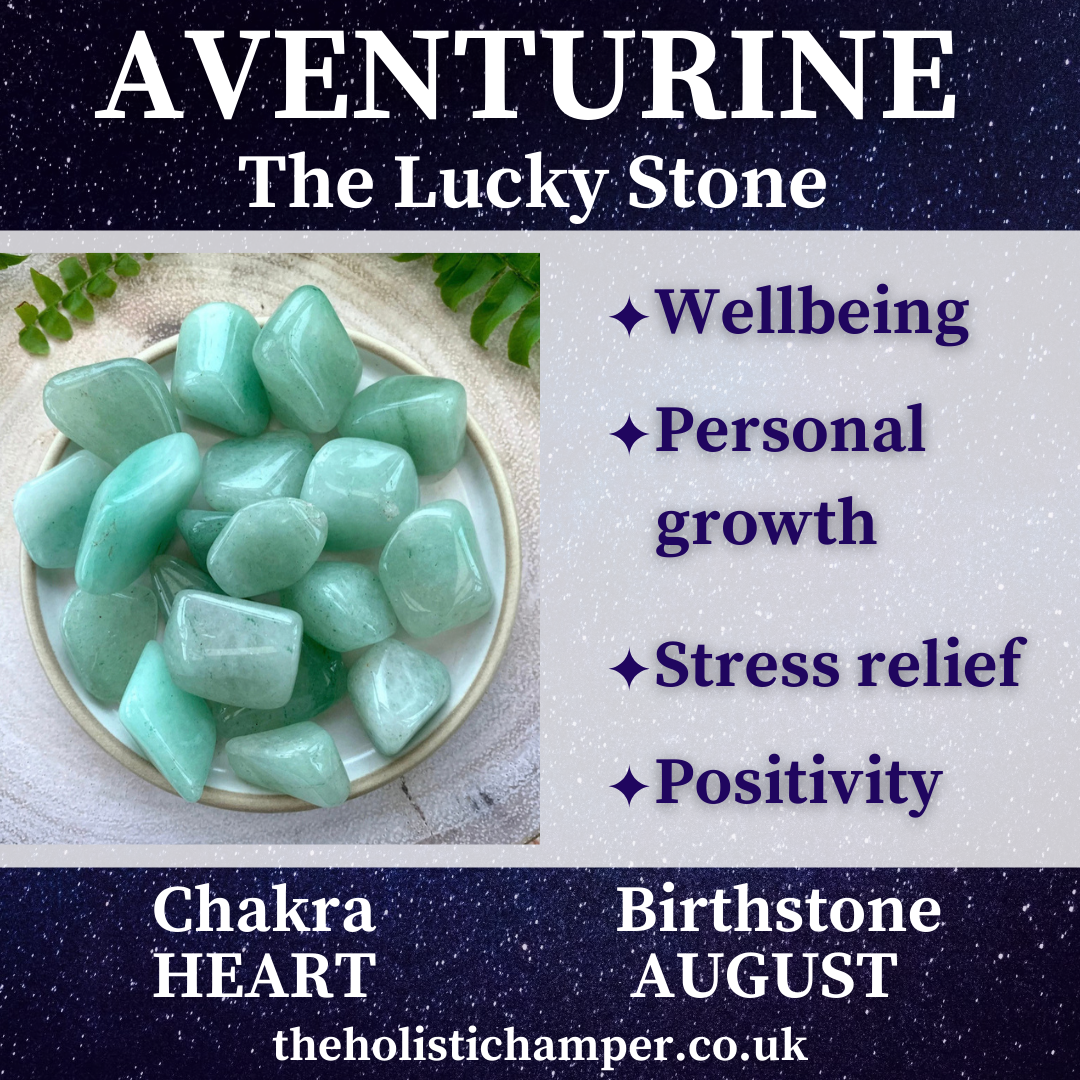 Aventurine is a brilliant stone to support you in the new year! Aventurine is the stone of luck, health, wellbeing & happiness. Aventurine encourages personal growth & facilitates the release of unhealthy attachments, reducing stress and anxiety and provides a feeling of inner peace.
Attracts positivity into your life, its soothing energy keeping you clear headed, happy & confident.