About Us
Welcome to The Holistic Hamper, an authentic crystals retailer based in Branston, a village just outside the historic city of Lincoln in Lincolnshire, UK.
My story....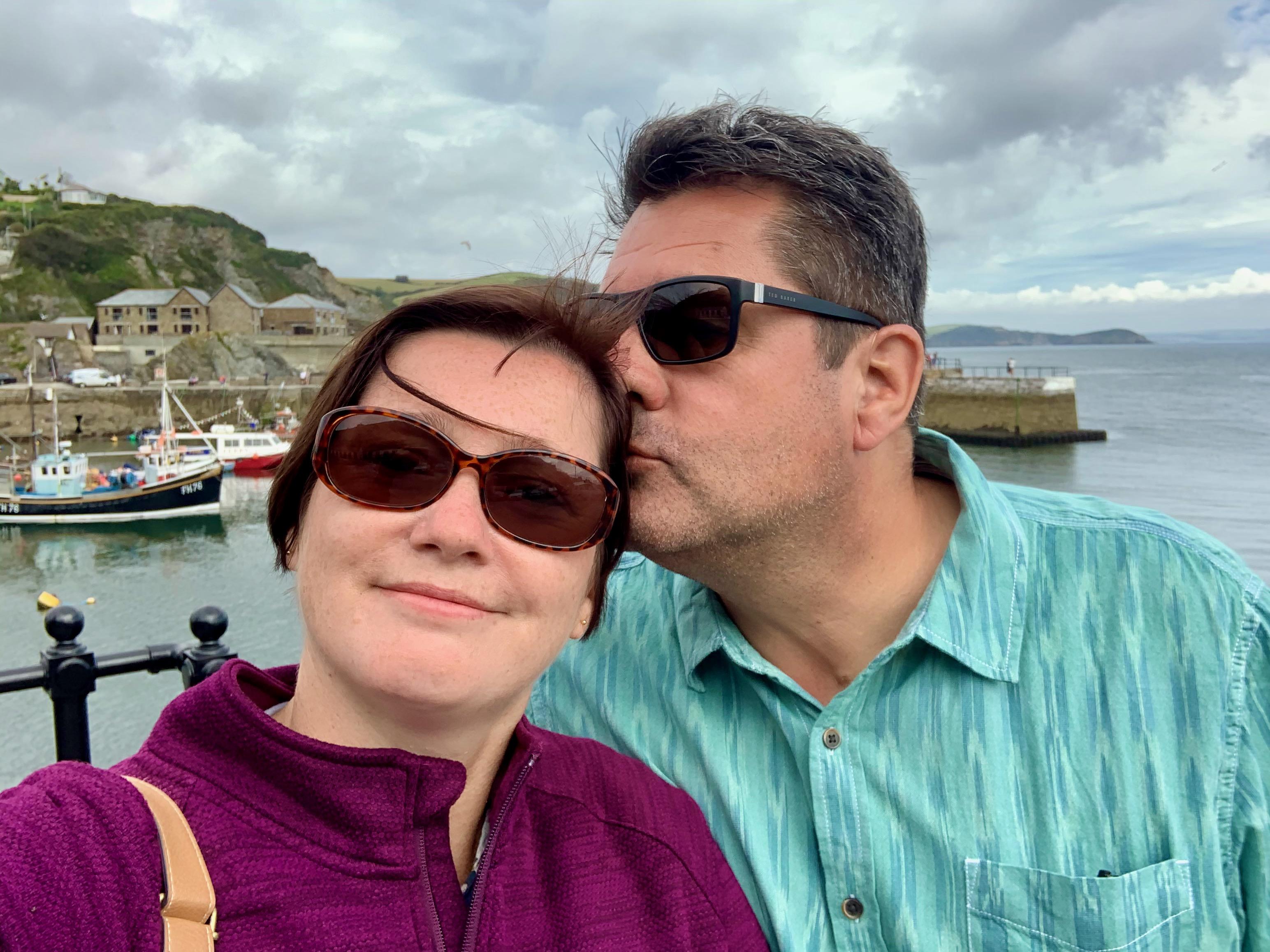 My name is Sally and alongside my husband Colin, I started The Holistic Hamper after struggling with fatigue and chronic pain for a number of years. Looking back I spent too much time working with modern or so called western medicine with no gain from my pain and no overall improvement in my energy levels or physical wellbeing. My journey to adopt a holistic or the alternative therapy route was a personal road of discovery that included herbal support, aromatherapy, yoga, holistic therapies and crystal energies. I developed my interest in crystals as a child which has matured with greater love and understanding in the recent years.


Crystal healing therapies are believed to offer improvements in vitality, wellness and balance Chakras. For thousands of years, crystals have been used to offer holistic support for emotional needs and spiritual wellbeing for the mind, body and soul. My reading and learning has allowed me to bring together a collection that I a very proud of, a curated selection of enchanting crystal towers, spheres and hearts, crystal healing sets, crystal kits, hand-made stretch bead bracelets, all cleansed, designed and personally crafted in the UK.
To provide a responsive service I hold a large authentic stock of crystals here in the UK. I can therefore supply your crystal choice far quicker than those offshore drop-ship suppliers in China and other countries around the world. As an 18 year old I started making handmade jewellery, attending craft fairs with wares. It was a perfect fit to bring my knowledge and complementary skills together and share my passion and experience to form The Holistic Hamper. As a small business owner who believes in the power of crystal healing, I provide a friendly and helpful service to those contacting me, no matter where they are on their own personal crystal healing journey.


Quality assured crystals


I take pride and considerable time in my crystal research to match characteristics and complementary energies for inclusion in my crystal gemstone bracelets and crystal sets. I want consistency and quality in my collections and only purchase natural crystals, gemstones and beads from trusted sources from around the world that offer the reliability and consistency I need.

I look for quality in the colour and consistency in size of the crystals and stones, this is of the utmost importance to me. My motto is "the right stones, not the cheapest stones". I undertake regular competitive review to compare my products against other on-line stores to ensure that on a like for like basis I offer great value for money and include a size, number and quality of stones that is unmatched. I want to be confident that I am supplying larger stones of higher quality to make each customer a happy customer.


A crystal healing gift for you or someone you love
My crystal gifts sets are presented in a pretty organza or satin bag with bracelets packaged in a presentation box. My tumble stone sets and bracelet are shipped with a printed information card detailing the properties of each crystal, this guide is included in the over all price.
If your purchase is a gift you can make it super special including a personal message service and a gifting wrapping service. Just specify your preference at the check out and we can arrange to ship our gorgeous stones, beaded bracelets and healing crystal sets directly to your friend or loved one. Many of our sets have optional extras such as charms or essential oils to create a truly wonderful and personal touch to create the well-being gifts that you are looking for.
If you're looking for something personal and unique for you or as a gift for a friend or loved one or you can't see an item that you truly desire, we offer a custom design service for bracelets and crystal healing sets, please review our custom design service page.
Get in touch
If you have questions about crystal energies, the crystal characteristics or essential oils, please do get in touch! There is no obligation to buy. Should you have any questions or individual custom requirements use the contact pages please and together we can work something out that's perfect for you.

Making and packing for most items is 1-3 working days within the UK, if ordered before 14:00. If you do need something in a hurry, please get in touch and we'll see what we can do. Please allow longer for the design, layout and agreement of custom bracelets as obviously these can take a little longer. Shipments to locations outside of the UK are detailed in the delivery pages of this web site.
Thanks for your support, love Sal xxx